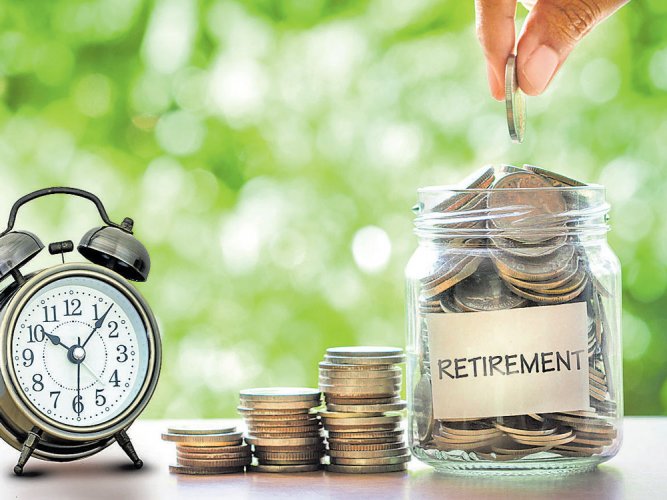 For all of us, leading a financially secured life is one of the most important financial goals. However, challenges like higher life expectancy, rise of nuclear families, rising medical expenses etc. might wipe off your lifetime savings, if adequate post retirement corpus is not formed. Thus, proper retirement planning ensures additional income source, which helps deal with medical exigencies, meet life aspirations, and become financially independent.
Here are some top reasons to have a retirement plan in place:
Inadequate retirement benefits
India is yet to come up with a strong social security system to provide adequate retirement benefits to their senior citizens. While various pension schemes and EPF (Employee Provident Fund) do exist, they are not adequate to cover all the expenses i.e., they do not generate an inflation beating return. It is the reason why forming a diversified retirement portfolio with mutual fund investments, investment toward insurance policies, and fixed income securities are crucial.
For generations, retired individuals have always depended upon their wards for retirement support. Creating a post retirement corpus helps you lead a financially independent life. By purchasing certain retirement plans in India, you will become emergency ready. Not just this, you will also be able to maintain the current lifestyle in your retirement days too.
You should factor in the rising costs i.e., inflation while planning your retirement. Inflation has a direct implication on your buying power. Today, if you spend Rs 20,000 per month on mandatory expenses, you will need nearly Rs 1.52 lakh per month for maintaining a similar lifestyle in thirty years from now, assuming the annual inflation rate is 7 percent. Inability to keep up with inflation may make you compromise on your living standard during your golden age. Use retirement calculators to know your monthly investments towards retirement corpus after adjusting inflation. Once you know your monthly contribution, begin investing towards your retirement corpus as soon as possible.
Given the steady increase in India's healthcare cost, the need for purchasing adequate health cover is a crucial part of retirement planning. While other goals can be avoided, inclusion of health plan into retirement portfolio is vital and cannot be neglected.
Note that as age is an important factor that determines your premium, purchasing the pension plan late imposes higher premiums and even makes you to wait for 2 to 4 years to make the claim in the case of preexisting illness. Hence, early purchase assists you meet the requisite waiting period, which makes you eligible to claim overall benefits later. It also enables you to earn NCB (No Claim Bonus) in the form of higher sum insured or discount on premium.
Stepwise approach to plan for retirement
The initial step toward retirement planning is to form an estimate of the amount you would require for sustaining your golden days. Account for inflation while doing so. Next, estimate how much of the amount could be covered using your investments in the form of assets. It can allow you to reach the deficit amount that you would require planning and arranging for future.
Review your current financial condition to know how much you can invest towards your retirement corpus generation. Ideally, you should invest around 30 to 50 percent of your overall savings towards retirement. Then narrow down on the investment options. Lesser your age, the more time you have in hand to avail the benefit from the compounding effect and take some risk. If your risk tolerance level permits, to form an inflation beating retirement corpus invest in company stocks, mutual funds, different insurance plans etc. As you approach your retirement age, you should try to save your retirement corpus from market volatility. To do so, slowly and steadily shift your investments from high-risk instruments to low-risk avenues like the government backed securities etc.
What is the perfect time to start your retirement planning?
The sooner you start, the better it is. Most young earners, particularly those in their 20s often tend to delay their retirement investments for their immediate financial goals such as accumulating funds for travel abroad, to purchase a new car etc. They consider retirement savings as something which can be worked upon during later working years. However, what they fail to understand is that investing early allows them to benefit from the power of compounding, which in turn assists to accumulate bigger corpus with extremely smaller contributions. For example, if you invest Rs 3,000 every month in equity mutual funds through SIP at an assumed return of 13% p.a. from the age of 25, you will be able to generate Rs 2.53 crore by your retirement age. However, if you begin late at the age of 45, you will require to make a monthly investment of around Rs 46,000 in the same mutual fund to generate the same return for the same corpus of Rs 2.53 crore.