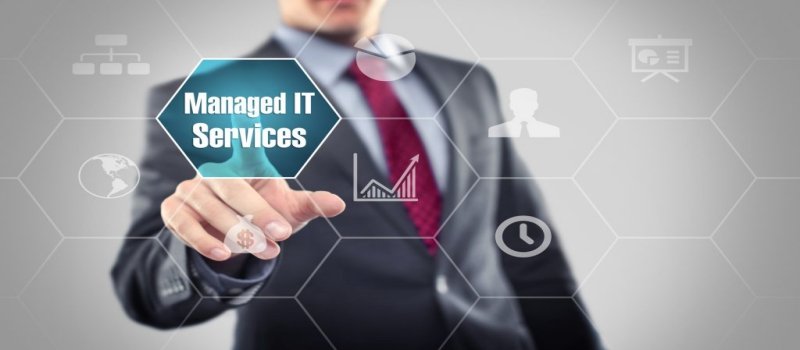 If you are a company owner of a very large or mid sized business then it may be worth your while looking into having a Managed IT Services Company on board to help you with any IT services that you use within your business. When it comes to using managed services, they are able to provide your business with a wide range of services. Managed services most commonly refers to an outsourced IT service provider that can oversee and manage your IT solutions. There are some very useful benefits for using the outsourced managed IT services company and ultimately the main purpose is to help you to continue to run your business without all the unnecessary interruptions of any IT solution problems. running a large business will no doubt already take up a lot of your time and energy so by outsourcing managed services it will help you to continue with the important things and allow someone else to take care of those that are less important but still valuable to the running of your company.
When you set up an agreement with a managed IT services company then you want to be sure that you are both on the same page as to what you expect them to deal with and all the different kinds of services that are available for your company. Some of the services data managed it services company will offer are things including network testing and monitoring, connectivity and bandwidth, providing web hosting and providing helpdesk Technical Support along with a whole host of other things but this is something you will need to discuss with the managed services company so that you can be fully reliant on them and they can ensure you that they are more than capable of carrying out the workload that you are passing on to them.
Some of the benefits to using a managed IT services company odd that they can help you to improve operations and can also cut expenses by using a well-equipped external team to provide round the clock monitoring systems supervision and 24/7 it's system monitoring. if you were to use an in-house company it would be very costly and they may also be less equipped to tackle some of the problems you may have. Within a large company no doubt you already have an internal IT team however by passing on some of the more time-consuming monitoring and managing aspects of their work to an external team means that your internal IT team will have the time to be more focused on their day-to-day challenges and we'll have more free time to be more strategic when it comes to doing work for your company. An outsourced managed IT services company will ensure that their team are always up to date with their certificates which means they are constantly evolving unlearning about IT products and services which they can then use to help further your company without you having to do any of the hard work.