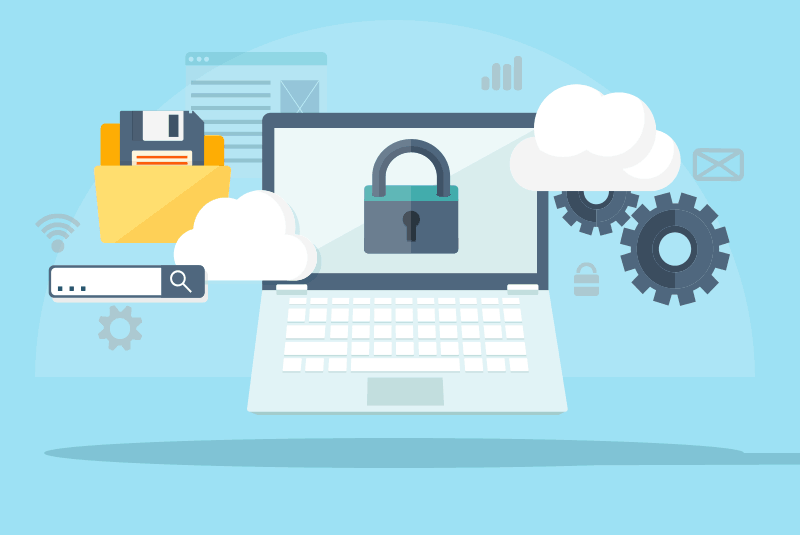 More and more businesses are making online presence a priority. This increase has also surged the demand for good web hosting in India. With the increasing online presence of various businesses, their security becomes imperative too. Let us take a more in-depth look at web hosting protection.
Why is security such an increasing problem?
The Internet is accessible to anyone, and it is becoming the only means of a growing business. Whenever there is a chance of exploiting a system for the gain of some people, it will be tried. The Internet is there for the taking, and criminals will try many ways to get what they want.
Who are you securing your website from?
Not everyone who is out to hurt your website is attempting to steal from you. There is a large group of hackers who only want to cause a disturbance. When one of these hackings happen, it can maim your website, resulting in prolonged downtime and a loss of revenues. They usually wreak havoc for the sake of fun or to prove to themselves that they can incapacitate an organisation and, they typically work in a hit and run style.
What security issues should you consider?
Nowadays, web hosting companies are aware that there is a demand for robust security, and they are attending to the needs of their buyers.
There are two things you should consider. Firstly, you need to be sure your web hosting services company is taking care of their servers to provide a protected habitat. Next, they should implement the necessary tools to ensure you can protect your site and its functions.
Consider the following things while searching for a new web hosting company or estimating the security of your website:
SSL (Secure Sockets Layer) – SSL provides an encrypted path between the browser and the web server. You can check if an SSL certificate is being used with the indication of a locked padlock symbol on the address bar. Just use https:// in the URL and not to http://. If you run an eCommerce website, an SSL certificate is a must. It will help prevent customer data from being stolen.
SFTP (Secure File Transfer Protocol) – If you have ever uploaded files to your hosting account you are familiar with FTP (File Transfer Protocol). You have an FTP client to drag your files to where you want them uploaded, and they will be published to your account. SFTP is the same concept, but it comes with an added security layer. Check to make sure this alternative is available to you via your web hosting company.
Backups – Backups should be done daily to protect your site in case of a technical failure. Most web hosts give a tool in their control panel that enables you to back up your website. But, a host that has sound back up procedures is a plus. Check to see how often the host backs up, what system they use and where all the backups are stored.
Server maintenance – The web hosting should make sure the server is adequately maintained. Check to see if the host has an issued security protocol which is a good indication that they are on top of security upgrades and patches.
It does not matter if you have shared or dedicated server hosting, you have to set up security for your site at all costs. So, research, analyse and find a web hosting company that takes care of your website security too.