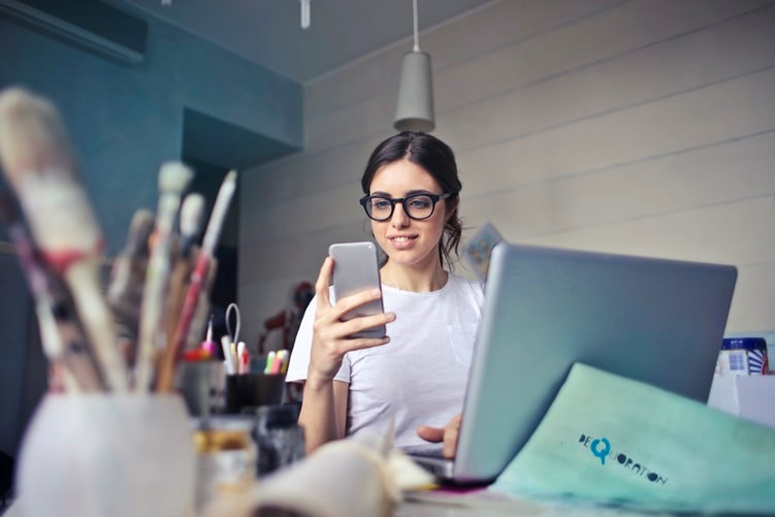 Every girl wants to be beautiful, to have the perfect clear skin, lush hair and great physique that calls the attention of all. There's no reason you can't have it, but bear in mind it won't be easy. While nature has made everyone attractive, the stress of life can really make a person age. So, if you want to look great every day you should be ready to put in the hard work, to curb your temptations and to find your own aesthetic. Here are some apps that can lessen the load and make this task easier.
Think Dirty
Products are made with all kinds of chemicals, some good, some not so much. But, you'll never know since their labels mean nothing to you. For the untrained eye it's gibberish. So how do you know a product is good? Well, you could start by consulting the Think Dirty app. It tells you how toxic your products are and all you have to do is scan the barcode. It will show you a list of all the ingredients and using its Dirty Meter, ranks them from one to ten which will give you context and tell you how bad it is for your body. What's more, it also suggests you alternatives free of harsh chemicals. Running the products you already own or plan to buy through the Think Dirty app is a habit you should develop soon.
Nykaa
Skin care and beauty products can get expensive. You shouldn't have to spend so much to look healthy and happy and now you don't have to. This one stop beauty shop tells you about all the incredible discounts and the freebies you can get with various purchases. The best part though is their virtual makeup feature which means exactly how each lipstick shade will look on you, against your complexion. There aren't many apps that offer you this high-end technology. With people opting more and more to shop online and avoid testers, Nykaa is the perfect solution so be sure to check it out.
Beauty Plus
Not all of us are photogenic, even with all the makeup. That doesn't mean you don't look beautiful, but in a world ruled by photographs it's sure to give you trouble expressing yourself and showing the world your best side. So, what do you do? Well, download Beauty Plus app.
It lets you fix your photos and add filters to remove any and all imperfections and correct your images. Armed with this, you'll be able to get the best selfies of yourself which you can then upload it to your favorite social media platforms directly. It doesn't get better than this.
Beautiful Me
When it comes to using makeup to accentuate your features, skin is the starting point. A good skin means you have a good canvas to work with. Then again you may have the perfect skin but if you don't know much about it, you won't be able to use it to your benefit. This is where Beautiful Me comes in. It provides you with a detailed skin analysis using your pictures on Facebook or the ones you upload to the app. It tells you what your undertone is, if it's dry or oily and more. Using this information you'll easily be able to find the correct foundation shade as well as bronzer and concealer. All you need is a high speed internet connection and you'll be covered. If you're looking for one, make sure to check out Spectrum internet plans. They're reliable and affordable, sure to fit your needs.
Makeup Genius by L'oreal
L'oreal too is making use of the augmented reality technology to help you become the best you can be. It allows you to apply makeup virtually to test out looks and help you visualize it. Loved a celeb's look and want to try that out? Well, L'oreal can help you recreate it. What's more, you can see how the latest fad would look on you this way you won't be making mistakes you'll regret. With the before and after feature to help you see the progress you'll know exactly how you're changing your look. The only downside though is the hours that'll fly by when you immerse yourself in this.
Magic mirror
Figured out your makeup? Well, don't forget your hairstyle!
This app lets you experiment with hairstyles like never before. You can even check to see how each hair dye will look on you. For those people wanting to go extreme and try a bright neon color or go platinum this is the perfect app.
Here you go, with these apps you'll be able to streamline your beauty routine and make sure you look your best each day, every day. So, what are you waiting for?