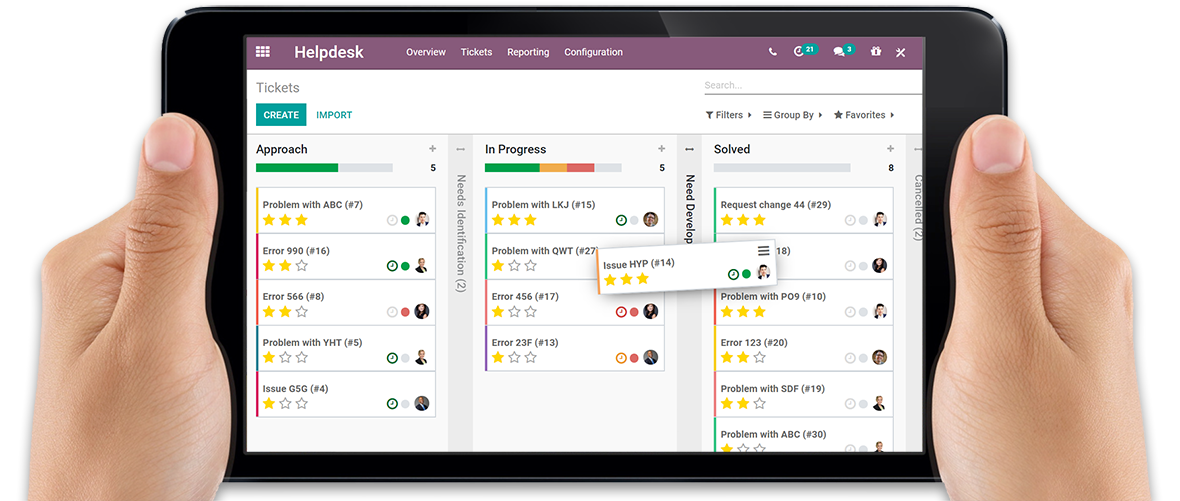 A help desk ticketing system is used by organizations to always stay on top of customer requests and solve their problems as soon as possible. This will lead to happier customers, increasing brand loyalty, as well as bringing new leads and higher profits. Help desk ticketing software is now the core of help desk operations. However, with the many options available out there, it is important to know what exactly to look for in your system to end up with the one that fits the needs of your business.
Below are the most important features to look for:
Multi-Channel Accessibility
Providing users with diverse contact channels lets them choose whatever they feel more comfortable with. With this freedom of choice, they will have a better experience. Thus, you must look for help desk software that can track and manage requests from multiple channels such as phone, email, live chats, and social media. The best system supports these kinds of communications and merges them into an organized line of tickets.
Ease of Use
Some help desk systems will serve your team better than others. When making your decision, think about the ways your team successfully works now and make sure your new tool supports them. Choose a system with an intuitive interface and is easy to use. It should let your team make workflow changes easily without contacting an administrator or your account manager.
Customization and Integration
When picking ticketing software, take the other tools you will be using alongside it and the needs of your organization into account. The right software should enable integration with your must-have tools and have options to customize your set up to best fit the way you will use it. With software that includes customizable email templates, you can create a cohesive brand with minimal requirements.
Security
As your help desk stores all the private customer information and has a team of individuals accessing it, security is vital. You must find simple help desk software with role-based permissions to limit access to certain areas to only those who need it. Also, a help desk with two-factor authentication will prevent unauthorized access.
Self-Service Portals
The majority of help desks operate round-the-clock, but some customers still prefer to do things on their own. This is where self-service portals come in handy. You can put up forums, FAQs, and a shopping-cart style for product orders or service requests. This feature offers customers quality support with more control on their hands.