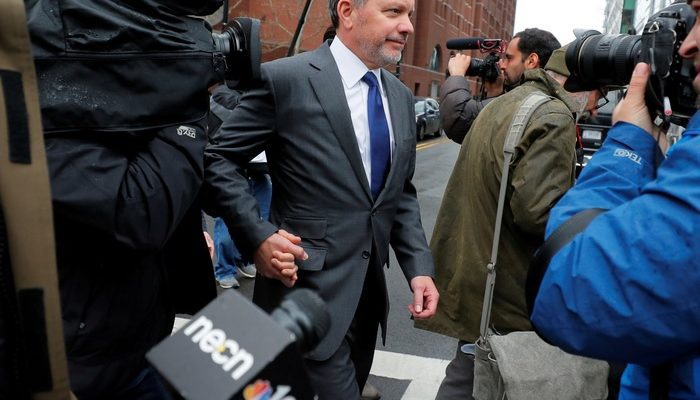 The Rise Fund, the largest impact investment fund ever raised, has shifted the way we look at impact investing. Before Bill McGlashan founded the fund alongside internet entrepreneur Jeff Skoll and activist Bono, impact funds were more on the fringes of the investing world. They were often viewed through the lens of philanthropic endeavors rather than serious fiduciary investing categories, and as a result lacked the backing and scale necessary to truly accomplish what they set out to do.
The Rise Fund was different. Starting out with an unprecedented $2 billion raise, McGlashan ensured that this fund would provide measurable impact return and standardize it across the portfolio. Working with major foundations and universities across the country, McGlashan started out with a portfolio of research connecting business output with social and environmental outcomes.
With a background in growth investing, McGlashan also ensured the soundness of the impact fund portfolio by using the impact multiple of money (IMM) metric, refraining from investing unless it had the ability to deliver at least a 2.5 times IMM. Below, we explore two investments within the fund that had a measurable social and environmental impact while also generating significant returns. 
ViewPoint Therapeutics 
The Rise Fund has invested in the San Francisco-based organization ViewPoint Therapeutics, a biotechnology company that has developed eye drops designed to prevent and treat cataracts and presbyopia. It has been estimated that there are approximately 100 million eyes with cataracts globally, including many in the developing world. Additionally, in some countries such as the United Kingdom the wait time for non-emergency surgeries such as corrective cataract surgery can be quite long.
The treatment developed by ViewPoint Therapeutics is a fraction of the cost of cataract surgery, and according to McGlashan extensive data exists regarding the financial burdens associated with treatment costs and their impact on the gross national product, as well as the economic worth of a healthy individual contributing to society. He points out that questions must be asked such as what the economic implications are of providing a solution like the eye drops to developing nations such as India, Pakistan, Bangladesh or Ethiopia.
The Rise Fund's investment has underwritten 7.7 million cataract-blindness interventions in developing countries, and 687,000 in developed countries. Additionally, 23.5 million interventions were also assumed for moderate to severe vision impairment in developing countries with an estimated probability of success at 30 percent. This means that the impact underwriting of ViewPoint Therapeutics is 121.4 times the money invested. 
Dodla Dairy 
Bill McGlashan's The Rise Fund has also invested in Dodla Dairy, one of the largest dairy companies in India. Working with roughly 240,000 small farmers, Dodla Dairy collects 1.2 million liters of milk a day, uses digital thermometers to test it, and pays the farmers through remote-payment solutions. They utilize long-term contracts, meaning farmers can confidently scale their business by increasing their cow count, and the company recently went public. With a 70 percent increase in income levels, a metric that can be tracked, measured and reported, McGlashan said that Dodla Dairy provides a 4.2 times IMM.