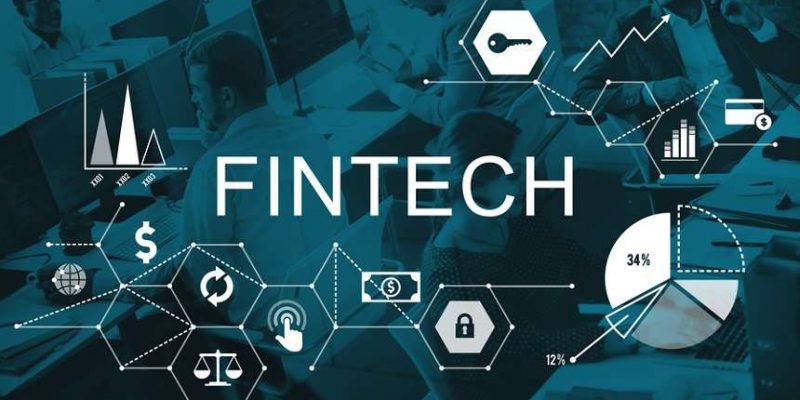 The umbrella phrase "financial technology," or FinTech, refers to software, mobile applications, and other technologies created to improve and automate traditional forms of money for both businesses and consumers.
What is Fintech?
Fintech, often known as financial technology, was first applied to the back-end systems that run conventional financial services organizations. The phrase has since been expanded to include new financial technology advancements like blockchains, cryptocurrencies, Robo-advising, and even crowdfunding. To put it simply, fintech uses technology to improve financial activities.
Financial institutions can now offer services in innovative ways thanks to technology. Consider the ease and effectiveness of automated investment against manual stock trading or online banking versus visiting your neighborhood bank office. The use of fintech services rose from 16 to 33 percent between 2015 and 2017, reaching 64 percent in 2019, according to EY's 2019 Global FinTech Adoption Index.
The traditional services that financial institutions historically offered are no longer adequate to suit the expectations of today's tech-savvy customers, who prefer to bank with only a mouse click or a swipe on their smartphone.
Consumers want the same level of digitally integrated customer experience from their financial services providers as they grow accustomed to the digital experience offered by tech giants like Google, Amazon, Facebook, and Apple. With services that offer improved accessibility, convenience, and customized solutions, fintech is riding the waves of disruption to better fulfill customer expectations.
The $5.3 billion acquisition of Plaid by Visa in February 2020 was one of the biggest fintech-bank mergers in history. A fintech firm, Plaid, enables customers to quickly exchange their financial information by linking their bank accounts to third-party applications like Venmo. This purchase is only one illustration of the considerable investment and interest in the fintech sector.
The fintech sector generated $24.6 billion in the capital in 2019, with funding exceeding $8.9 billion in just the third quarter, according to the 2019 Global FinTech Report. Fifty-eight venture capitalist-backed fintech businesses with a combined valuation of $213.5 billion exist globally in industries like insurance, consumer lending, personal finance, and more.
All the emerging software and mobile applications, along with other technologies designed, fall under the unique umbrella term FinTech. This term can easily range from simple mobile payment apps to some of the most sophisticated blockchain networks that store encrypted transactions.
We'll go over the many kinds of fintech, the knowledge required to work in the industry, and the employment prospects for several fintech occupations in this guide. The best approach for aspiring fintech professionals to gain practical experience is through an immersive online fintech boot camp, which will be discussed in more detail later.
A Simple Definition of FinTech
Any company that modifies, enhances, or automates financial services for people or corporations is referred to as a "fintech company." It is also applicable to the creation and exchange of cryptocurrencies (e.g., Bitcoin, Dogecoin, Ether).
A Brief History of FinTech
Fintech may appear to be a fresh wave of technology innovations, but the idea itself has been around for a while. Since consumers no longer need to carry physical currency in their daily lives, thanks to the invention of early credit cards in the 1950s, they are generally considered.
PayPal, one of the first fintech companies that run entirely online, was founded in 1998. This innovation has now been further transformed by mobile technology, social media, and data encryption. We now routinely use social media-hosted payment choices, blockchain networks, and mobile payment apps as a result of the fintech revolution.
How Does FinTech Work?
Considering the extensive complexity of this wide fintech concept, it is quite possible to have a solid grasp. FinTech streamlines financial transactions for people and businesses, boosting accessibility and frequently bringing down costs. It can also be used by companies and services that use AI, big data, and encrypted blockchain technology to provide exceptionally secure internal network transactions.
Fintech generally aims to eliminate procedures that can be superfluous for all parties engaged in the transaction process. For instance, you can send money to other individuals at any time of day using a smartphone service like Venmo or CashApp and have it sent instantly to their chosen bank account. The recipient also is required that they visit the bank to deposit multiple funds. If you wish to choose to pay with either cash or a cheque, it's up to you.
FinTech Trends for 2022
Fintech has evolved and grown throughout the years in reaction to changes in the larger technology sector. This growth is characterized by numerous current trends in 2022:
Digital banking is more accessible than ever before, and it's still growing. Many customers currently manage their finances through digital-first banks, apply for and repay loans, and buy insurance. The global market for digital banking platforms is anticipated to expand at a compound annual growth rate (CAGR) of 11.5 percent by 2026, suggesting that this sector will continue to rise as a result of how straightforward and convenient they are.
Blockchain: Decentralized transactions can be carried out using blockchain technology without a government body or third party's involvement. Since its inception, blockchain technology and applications have expanded swiftly, and 2022 is expected to see a continuation of this trend as more businesses adopt high-tech data encryption. If you want to understand more, read our guide on blockchain technology.
Artificial Intelligence (AI) and Machine Learning (ML): These two fields of technology have transformed how fintech businesses scale and the services they provide customers. Reduced operational expenses, increased client value, and fraud detection are all possible with AI and ML. Expect these technologies to play a bigger part in the development of fintech as they become more accessible and affordable, especially as more traditional banks convert to digital banking.
Wrapping Up
If you are in search of some of the best fintech courses, then Hero Vired is what you are looking for. With their advanced program in fintech, you can easily enhance your skills and brighten up your future with ease.
Head to their website and connect with their professionals today!