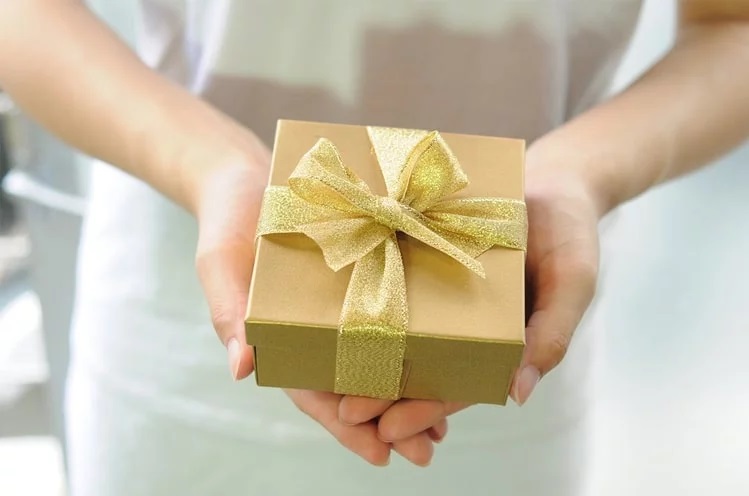 Corporate gifts are known for boosting employees morale and increasing positive vibes in the office, and that is why almost every popular company participates in corporate gifting every now and then. However, most of the time, it is the same, old, repetitive gifts that might make the present lose spark and may not excite your staff as it used too. It is hard to put mind to a unique gift idea for the office because of the hectic schedule on everyone's calendar. This article is about solving the dilemma. You don't need to go above and beyond to pick a gift for your employees. Just a new twist to the regular items can make your work-family smile like a kid. Here are a few cool stationery items that will definitely interest them because everyone loves stationery. You could pick one of these to bring a wave of enthusiasm in the office.
The white paper calendars with the picture of the company's products is a thing of the past. It is the era of (drumroll please!) typewriter calendar with a unique design of vintage typewriter holding a paper of the month's calendar on it. You can get it personalised with each of your employee's name of the company logo. Rest assured, everyone will appreciate this little, cute thing on their workstations.
People spend a good deal of the day at their office. They are bound to have thoughts about work, schedule, ideas, personal life, appointments and so much more. A personalised notebook will allow them to declutter their minds and focus on one task at the time. Your employees don't need to remember everything, this little notebook will do for them. Be the one to de-stress their life by presenting them with a beautiful hard-bound notebook with their names on it. You can opt for bulk corporate gift delivery from any reputed online portal.
You can bet that most of your employees spend their commute to the office thinking about what they need to do as soon as they reach the office. They make their to-do list in their mind and try to stick to the schedule. Well, more than often, they forget a thing or two and remember only when it is too late. A cute to-do list will urge them to note down every task they have in mind on the paper and arrange them according to the priority. They will appreciate this token which will organise their work-life to a T. 
An Achievement Certificate
This might take a little time to curate but will cast a lasting impression on the mind of everyone who works for you. Just sit with the managers and create a unique title for everyone working on the team, like, "The Punctual One", "The Most Efficient One" and so on. Put these titles and their name on a printed certificate and watch them acknowledge this corporate present proudly. For those who can take a joke, you can draft some funny titles too!
This, by far, is easiest for you to assemble as an admin or HR. Create a stationary box and fill it with all the essentials that every individual need in the day but with a unique touch on it, like, cushioned staplers, a set of coloured pens, paper pencils, fragranced erasers and so much more and gift it to everyone in the office. Men or women, everyone will love to have their stationary assembles in a box neatly, so they don't have to search every nook and corner of the office.
Wooden Office Desk Organiser
Pens in the drawers, stapler behind the laptop, paper clips in the pen box; if you have seen this type of organisation on the desk of your employees too, then it's time to give them a desk organiser with their names on it. It will keep all their stationery at one place and make their work-life a little more organised.
These pretty, little things will definitely make your employees fall in love with their work a little bit more every day.