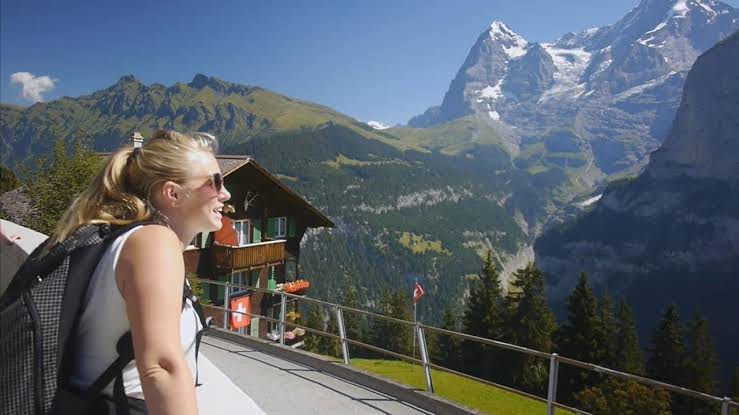 With approximately 750 miles of land to cover, there are countless ways to experience and enjoy your visit to the Alps. From hiking and skiing outdoors to visiting quaint cities along the way, choosing where you want to go on your adventure can be a challenge. If you're fortunate enough, you can travel to the Alps several times and cross something new off your travel bucket list each time. If you're looking to experience the best of the Alps, make sure to add the following four locations to your itinerary.
Graubünden, Switzerland
Whether your dream vacation in the Alps includes participating in one of the best skiing and snowboarding locations in the world, hiking or mountain biking through 17,000 of scenic mountain paths, or dipping your toes into one of the 615 mountain lakes in the area, Graubünden offers a variety of outdoor activities all year round. There are several hotels in the area and free railways for easily navigating the city, so you can spend a whole trip just exploring all the area has to offer.
Maggiore, Italy
Bordered by the Alps to the North, Lake Maggiore, or Lake Maximus in ancient Roman times, is the second largest lake in Italy. You can tour the area around the Lake and view beautiful aristocratic villas, the famous Rocca Berromea castle in Angera, or the exotic Borromean Islands. In the Summer, you can even dance along at the Spirit of Woodstock Festival on the shores of the lake. There are several hiking trails in the area that offer views of Orta Lake, Varese Lake, and the Italian Alps.
Gran Paradiso National Park, Italy
Protected by the governing body of Italy, Gran Paradiso National Park is home to many endangered species and natural mountain landscapes. You can spend a whole day simply bird watching or taking a hike through the many trails in the park. Make sure to look out for Alpine ibex, Eurasian badgers, Alpine chamois, ermines, and wolves.
Sylvenstein Dam, Upper Bavaria, Germany
A popular area for hiking and climbing, The Sylvenstein Dam is a manmade lake located in the Isar Valley. It is found within the Karwendel Alps at an altitude of 750 meters. Visitors also enjoy riding across the long Sylvenstein Bridge, which offers breathtaking views of the lake with the Alps on either side.
Whether you're just starting your bucket list or looking to add a few places onto your already lengthy catalog of travel destinations, you don't want to miss these four locations. From peaceful towns to thrilling snowy slopes, you'll have no problem satisfying your adventurous side.